01/10/11
Our company president was recently inteviewed in regard to Garden City's sign code:
KIVI Channel 6 Interview
Comments Off
08/25/10
When the Papa Murphy's at Fairview/Cole needed a quick remodel for an upcoming CEO visit, they trusted the experts at Aim Sign to provide the necessary signage and awning fabrication. The result is an attractive storefront and a very satisfied customer: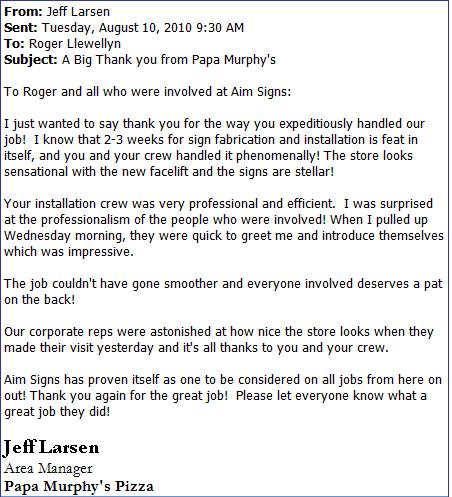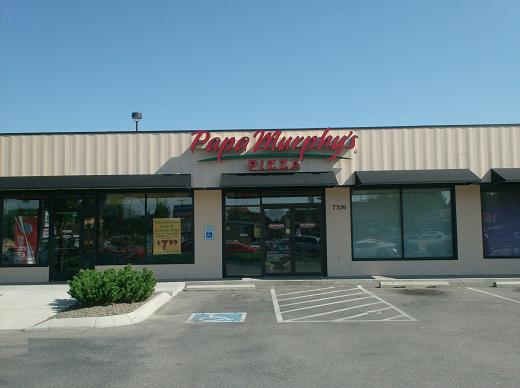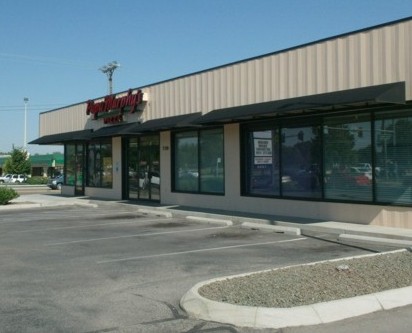 Comments Off
08/04/10
Want to get paid for upgrading your sign? Many power companies offer Incentive Payments when you upgrade your existing sign to make use of energy efficient technology. Just take a look at how Aim Sign Company helped Snake River Yamaha: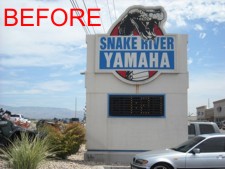 Time and Temperature Display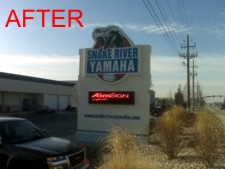 New LED Message Center
Not only can Snake River Yamaha now display custom messages using their new LED Electronic Message Center, they got paid for the upgrade!
Comments Off